The Secret to A Golf Event Your Players Will Talk About All Year Long
Give Your Players an Incredible Story to Tell About Your Event
Your golfers are intelligent, sophisticated business leaders. Nobody blows their minds.
Mike Duseberg Does. Every Time.
No other form of entertainment leaves your guests saying, "Something IMPOSSIBLE just happened, and I was a part of it."
"The "buzz" has not subsided! No doubt, this will go down as our most memorable Client Golf Outing, ever!" - Hahn & Hessen LLP
I am literally still talking about you! Mesmerizing! Love your style, love your talent and love how you dazzle the crowd. Already looking to have you at another event - it's truly sensational! - Kim Morgan, Client Experience, Fluor
Guys like me work a lifetime to get members to smile, laugh and have fond memories of their Club experience. You did it in a couple of hours. You make life easy. -Michael Gibson, General Manager / COO, Old Marsh Golf Club
Keep Your Golfers
Engaged and Entertained
There's never a dull moment.
Using his unique "Always Something More" performing strategy, Mike keeps your guests engaged throughout your event. You'll see the crowds and hear the applause. Your guests will pull their friends across the room saying, "You've got to see this guy!"
An avid golfer, fan of the PGA Tour, and student of golf history, Mike creates unique magic effects with a golf theme. Players love how Mike makes the whole experience feel like it's been created just for your group.
Your guests will see Mike perform several times, and every visit features new and different magic. Your guests won't want to leave because they can't wait to see what he does next!
"Mike had the audiences fully engaged. As the laughter and cries of amazement grew, so did the crowd around him… Mike over delivered…" - Gus Jones, General Manager, Martis Camp Club.
"In fact, four hours into the evening, Mike was still at it, with mesmerizing magic. The guests simply did not want to leave! Fast forward to today (2 weeks after that evening) my members and staff are still talking about the evening" - Jim Fatsi, PGA Head Golf Professional, Brooklawn Country Club
Make an Unforgettable Impression
Create Common Ground Through an Uncanny Experience
Golfers look forward to annual tournaments because they make them feel like they're part of something bigger - as a member at a private golf club, at a donor at a charity tournament, or as a valued customer at a corporate event.
Magic is a "shared experience" that creates connections and builds meaningful rapport among your players They will remember the amazing experience they had with their friends, and they'll look forward to playing in your tournament next year. .
"He worked the room like I've never seen… but he also takes the time to connect with the people at the event and make it extra special for them…" - Bruce Johnson, Emerson
The topic of conversation the next morning is always, "Can you believe the card trick Mike did last night?" - Don Hurter, Director of Golf, Castle Pines Golf Club
"People literally talk about this guy for months following the event and ask if he's going to be at the next one…" - Dale Bruner, Director of Human Resources, Bridgeman Foods (Wendy's)
That's why Mike's has been invited to entertain corporate guests and executives during The Masters, The US Open, The PGA Championship, The Ryder Cup Matches, The Wyndham Championship, The Arnold Palmer Invitational, and RBS Heritage in Hilton Head.
He's also been asked to entertain at charity golf outings for PGA Tour Players like Chris DiMarco, Steve Stricker, DA Weibring, and NFL legend Dan Marino.
Mike's magic and mind reading is annual tradition during tournaments at luxury clubs including Old Marsh Golf Club, Castle Pines Golf Club, The Alotian Golf Club, Westhampton Country Club, Martis Camp Club, and many others throughout the US.
Incredible Results Guaranteed
Peace of Mind - The Better Than Money Back Guarantee
Mike consistently delivers an outstanding performance that your guests will give rave reviews, remember forever, and look forward to repeating year after year. If your guests don't thank you for the wonderful time they had at your event, Mike will refund your entire fee - including travel expenses - and donate an additional $500 to a recognized charity of your choice.
"A true professional – a delight to have at our events and to work with… You would be amazed how many people ask if you are going to be at an event we are having." - Joe Daleo, Director of Events/Corporate Sales, Emerson
"Members are always asking for him at the next event. It is a pleasure to work together! He makes us look like a STAR each time!" - Kathy Gibson, Director of Operations & Membership, The Bear's Club
Contact Mike Now For Availability
Mike Can Only Work With One Client Per Day
Call the office at (561) 596 3877 or email contact@magicmeansbusiness.com to inquire about your date and location. Mike or a member of the team will contact your within 24 hours.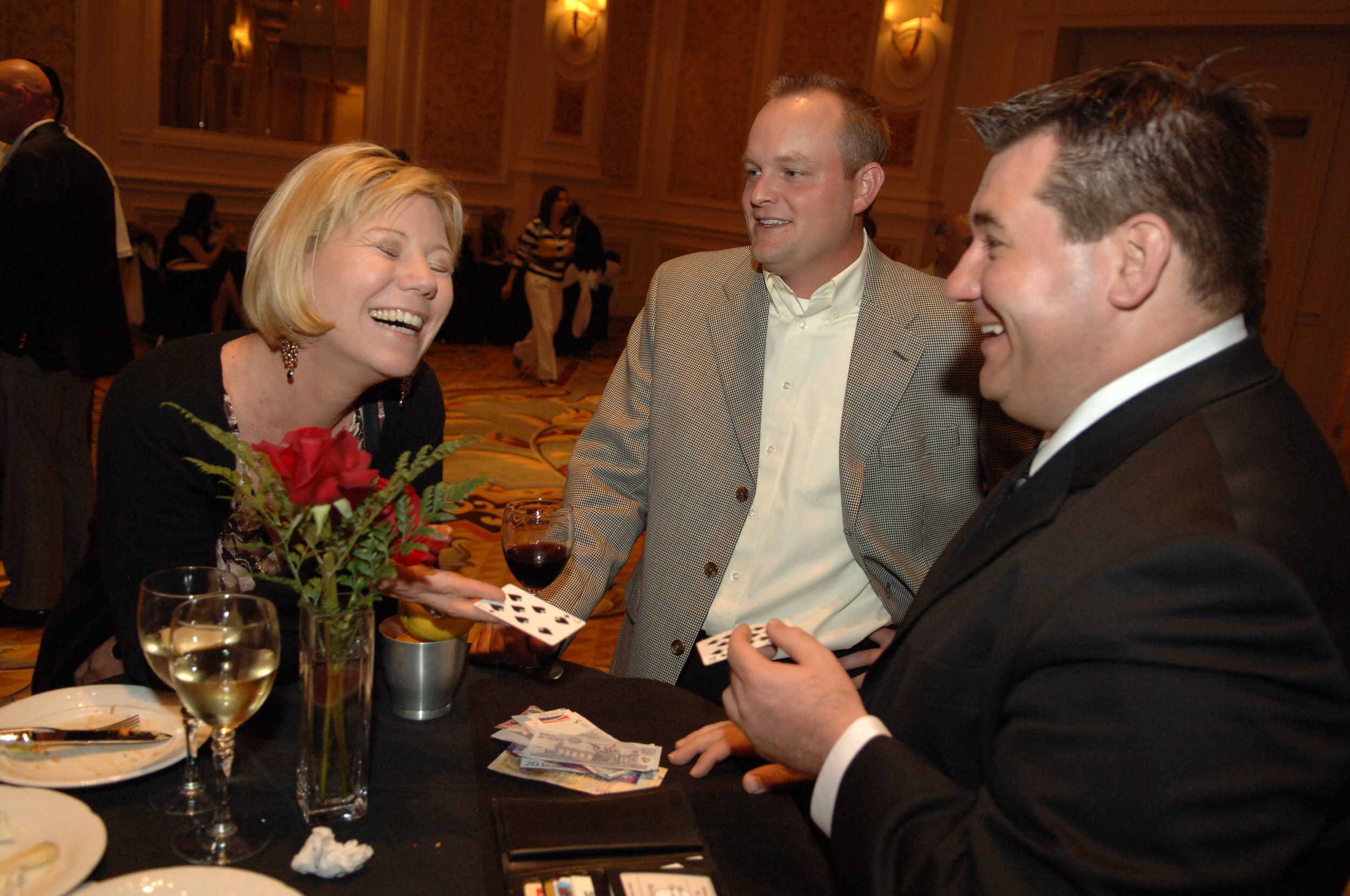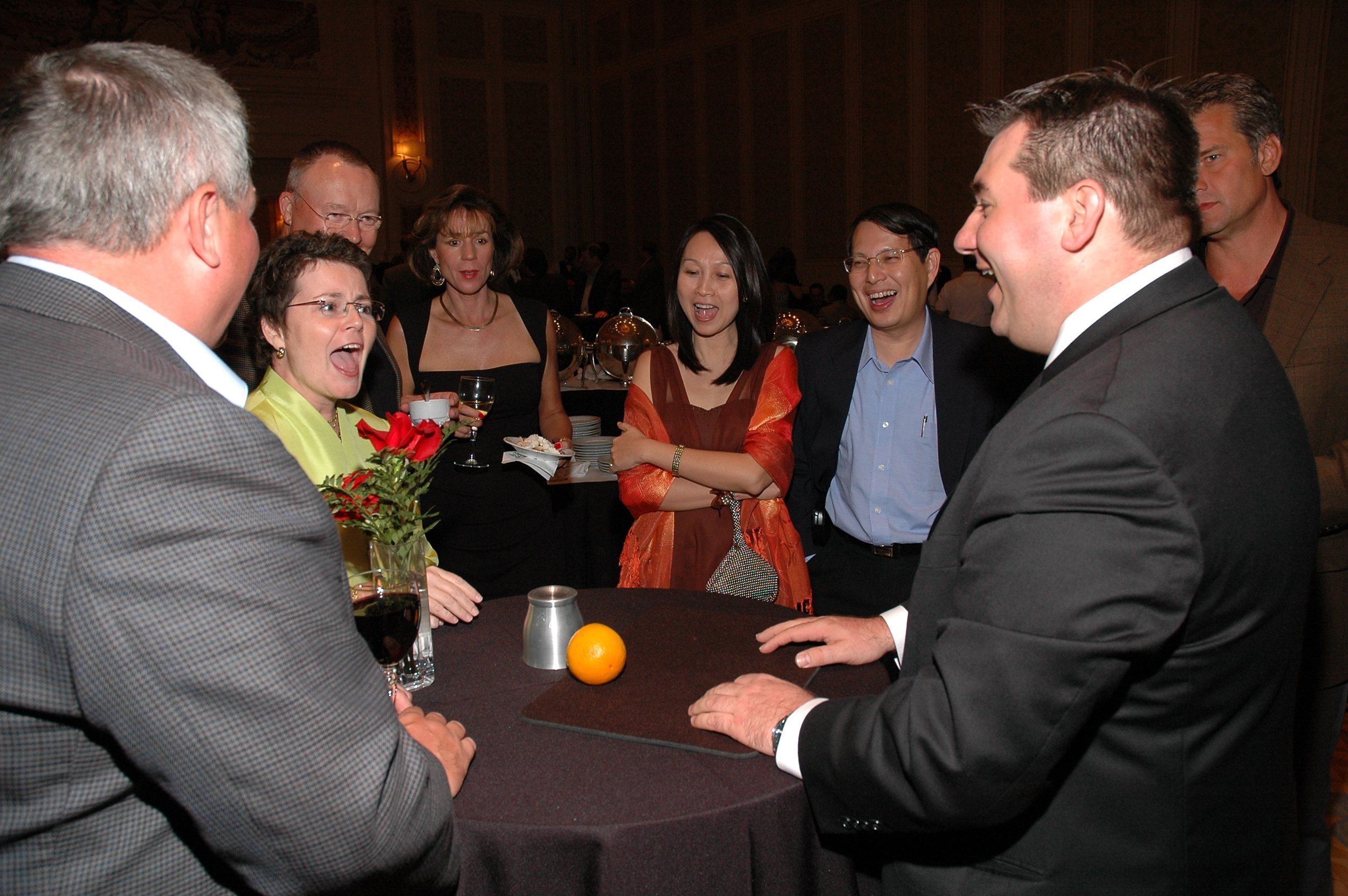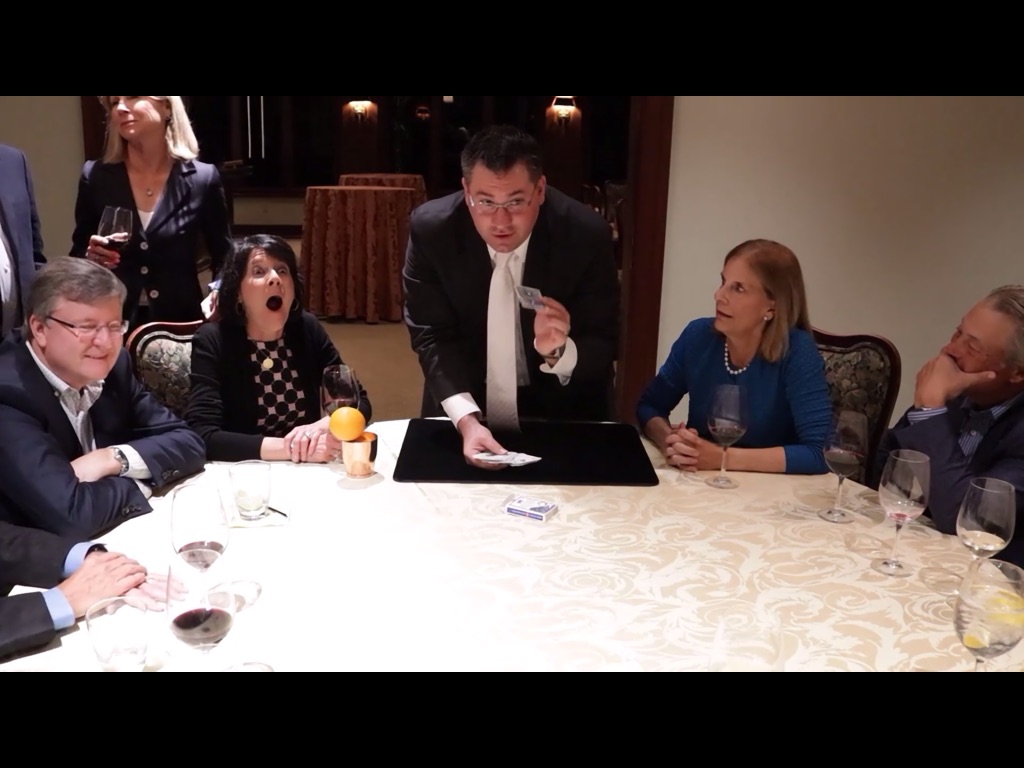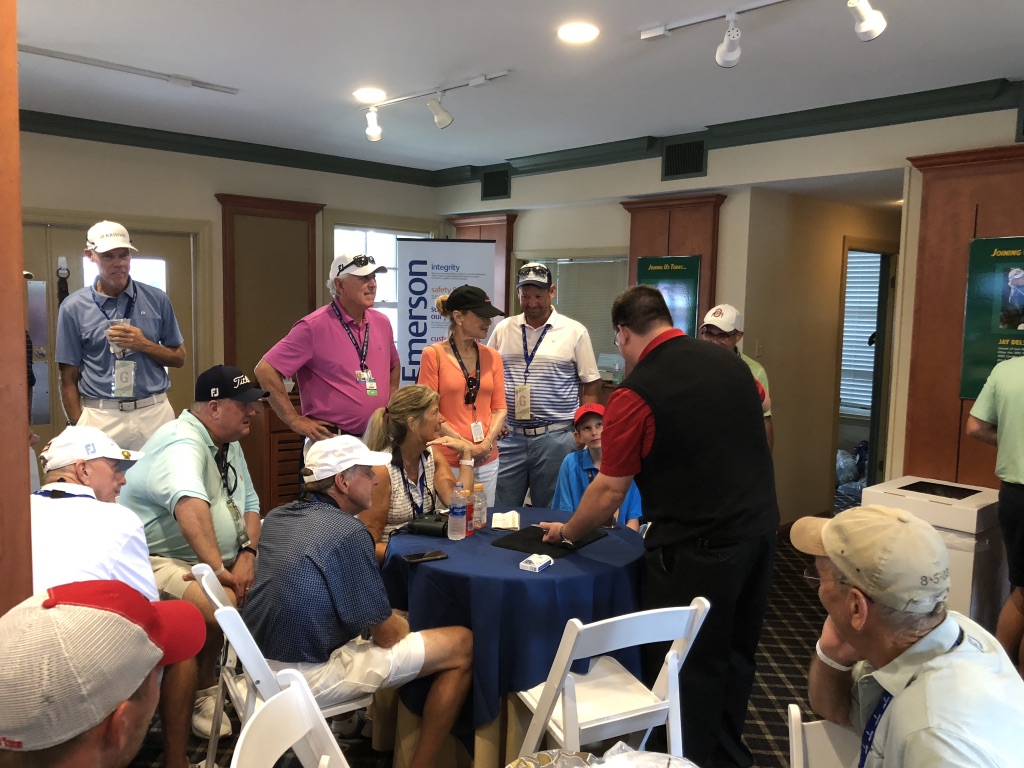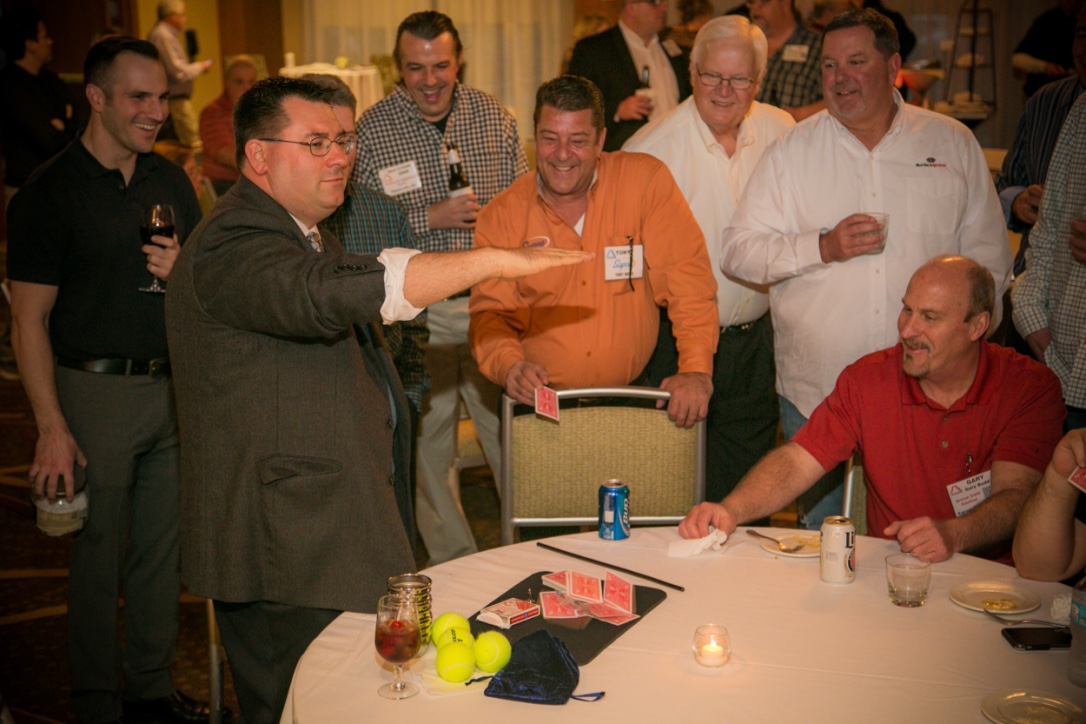 Contact Mike Now For Availability
Mike can only work with one company per day Call the office at (561) 596 3877 or email contact@magicmeansbusiness.com to inquire about your date and location. Mike or a member of the team will contact your within 24 hours.